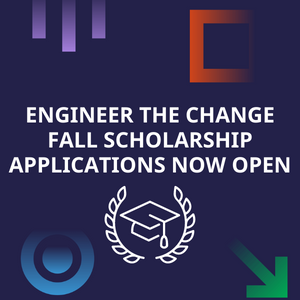 Techstrong Group will grant a $10,000 scholarship for Boca Code's flagship Software Engineering Career Course
Boca Raton, FL, August 11, 2022 — Techstrong Group, the power source for people and technology, has teamed up with Boca Code, a coding school that provides comprehensive training in software development, to award two Engineer the Change scholarships to help foster diversity in the local IT talent pool and empower individuals from underserved communities to develop the skills needed to succeed in the IT industry.
The scholarship is awarded twice per year, once in the spring and once in the fall, with students receiving $10,000 each to put toward Boca Code's Software Engineering Course. The 10-week intensive coding bootcamp combines theory and hands-on, project-based learning that prepares the students for a career in software engineering.
The Engineer the Change scholarships combine two goals that are core to Techstrong Group. The first is doing our part to make South Florida a world-class hub for the tech industry. The second is providing opportunities for individuals from underrepresented communities to acquire the skills they need for a successful career in tech.
Additionally, scholarship winners are featured in the 'Engineering the Change' video series, produced by Techstrong Group, that follows the recipients on their journey to become software engineers.
"We are pleased to partner with Boca Code to give talented individuals a chance to pursue their dreams and launch, or advance, their career in IT," said Alan Shimel, founder and CEO at Techstrong Group. "The scholarship will be awarded to the most deserving student who is passionate about technology and demonstrates the potential to be a future leader."
Research shows a staggering lack of diversity in STEM fields, most noticeably within computer and engineering positions. It is a glaring workforce disparity that requires both recognition and responsibility from those at the highest levels in the tech world to create a more diverse and equitable workforce. 
"We appreciate our partnership with Techstrong Group," said Boca Code CEO Todd Albert. "It is important to us that we seize every opportunity to help foster diversity and inclusivity within the tech industry, and the Engineer the Change scholarship is a great start to empowering disadvantaged minorities within the South Florida community to grow their technical skill set."
How To Apply
To be eligible, applicants must be over the age of 18 and be part of an underrepresented community (i.e. women, African Americans, Hispanic Americans, Native Americans or other minority groups).
To be considered, applicants will be required to submit an essay detailing how they can serve as a role model to other disadvantaged individuals hoping to acquire the skills to become successful tech workers, and what type of career in the tech industry they are hoping to pursue. While the idea is to help the South Florida tech community, applicants can apply from anywhere, as long as their essay explains why they are coming to South Florida to launch their tech career.
Important Dates and Deadlines for the Upcoming Fall 2022 Scholarship
Submissions for the fall scholarship will open on August 11, 2022.

The application deadline for the fall scholarship is September 6, 2022.

The winner for the fall term will be announced on September 8, 2022.

Fall term begins October 3, 2022 and ends December 16, 2022.

The application process for the Spring 2023 scholarship will open in March 2023.
Additional Resources
About Techstrong Group
Techstrong Group is the power source for people and technology. Techstrong accelerates understanding of technologies that drive business. With a broad set of IT-related communities and offerings, Techstrong is the only media company serving the needs of IT leaders and practitioners with news, research, analysis, events, education, certifications and professional development. Our focus is digital transformation, DevOps, cybersecurity, cloud and cloud-native. Techstrong Group business units include: Techstrong Media, Techstrong Associations, Techstrong Research, Techstrong Learning and Techstrong Live!. For technology providers, Techstrong business units offer many ways to reach IT professionals and tell their story.
Techstrong Group is based in Boca Raton, Florida. For more information, visit https://techstronggroup.com and follow us on Twitter, LinkedIn and Facebook.
About Boca Code 
Boca Code offers adults comprehensive training in software development using real projects for real  companies to best prepare you for and help place you in a career in the tech industry. For more information, visit https://bocacode.com/.
###

Techstrong Group
Veronica Haggar
[email protected]

Boca Code
Dr. Todd Albert
[email protected]