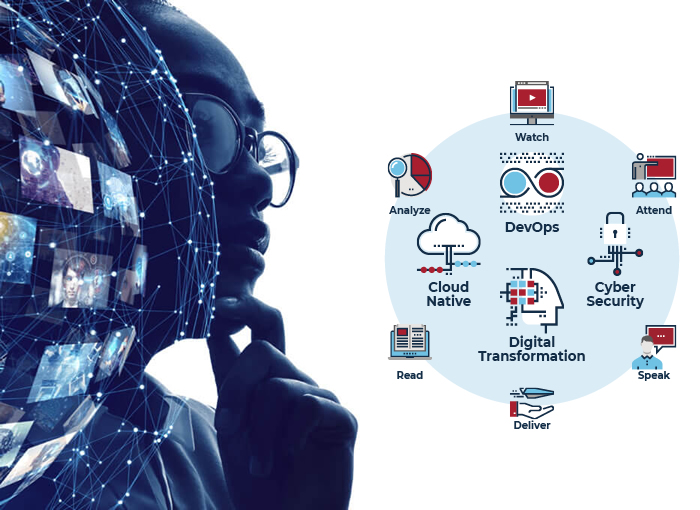 Who is Techstrong Group?
Techstrong Group is an omniversal tech media company covering IT industries and practices that are re-shaping the world of technology. Specifically, DevOps, cloud-native, cybersecurity and digital transformation are the communities we live in.
All Techstrong Group content is freely accessible in multiple device formats, from custom apps for smartphones and tablets, channels on popular streaming platforms, and of course, via web browsers.
Reach Your Target Audience
Awareness ❯ Engagement ❯ Leads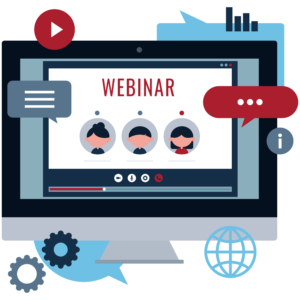 Webinars and Roundtables
Webinars offer a unique branding opportunity for sponsors to educate and increase their reputation among community members. We offer both premium and traditional webinars moderated by our editorial team featuring live demos, panel discussions, polls, Q&A and more.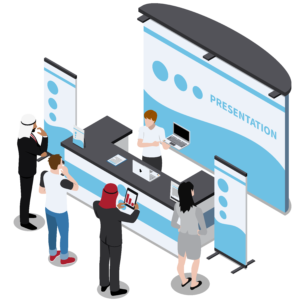 Events
Our event production services include virtual events, in-person roadshows, in-person conferences and general event services.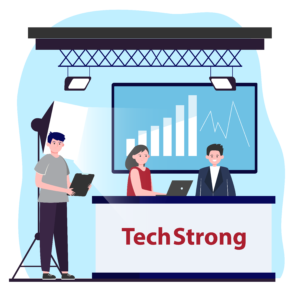 Techstrong TV
Techstrong TV is our premier livestream channel broadcast three times per week. We feature exclusive news, announcements and conversations with IT leaders and experts on topics ranging from digital transformation to DevOps, cybersecurity, cloud-native, containers and more.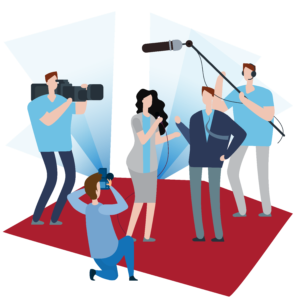 Video Production
We create professionally produced custom videos to tell your story and reach a global audience. Our state-of-the-art production studio is designed to meet any project requirements including thought leadership, customer success stories, educational series and brand marketing videos.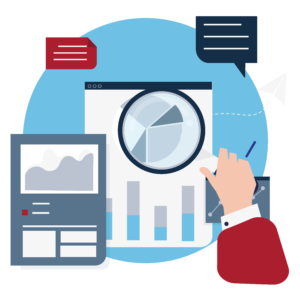 Analyst Research
Techstrong Research offers industry and custom research reports to help IT and product organizations gain insightful, intelligent and actionable information about digital transformation, DevOps, cloud-native and cybersecurity. Visit techstrongresearch.com to request a free inquiry with an analyst.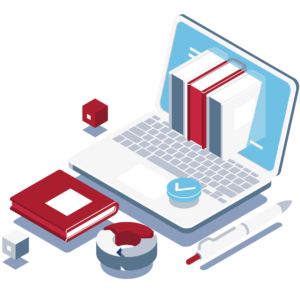 Custom Content
Custom content includes eBooks, infographics and surveys that promote thought leadership and deliver in-depth insights into tech topics that matter to your target community. Offering opportunities for branding with display ads and logo placement.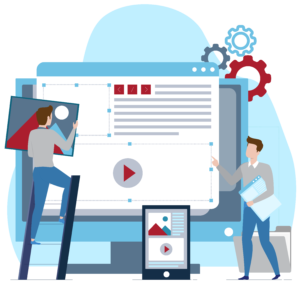 Content Syndication
Content syndication includes sponsored videos, whitepapers, eBooks and infographics. These assets offer a unique opportunity to drive engagement and create a strong reputation for your offerings. Through targeted popups, social media and site-wide support we can help you reach a wider audience.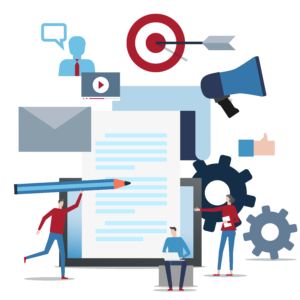 Blogs, Chats and Comics
Our sites feature a solid mix of written, video and audio (chats) content as well as digital comics, all aimed at the reader community. Content is published daily to provide the most up-to-date information for the topics relevant to our readers. We also accept contributed posts.
Creating the right content marketing mix
Showcase
Below are a few examples of the mix of content you might use to target your audience. We can create a custom marketing campaign to meet your budget and business goals.
Testimonials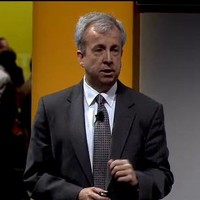 "Educators, journalists, evangelists, community-builders and friends are just a few terms I use to describe the Techstrong Group team. This creative group of individuals has been key in communicating technology shifts across the spectrum from security to DevOps and cloud-native. We are all better because of them."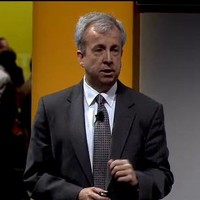 "Techstrong Group is invaluable in providing knowledge and insight on the container and Kubernetes market landscape."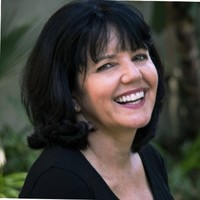 "The Techstrong Group team has its finger on the pulse of what's happening in the DevOps and security communities. They offer a multitude of ways for Qualys to interact with their technical audience including online publications, webinars, video broadcasts, industry event coverage, and now a top-notch industry analyst group. Alan and his team are seasoned experts that are a pleasure to work with and are a valuable partner to Qualys."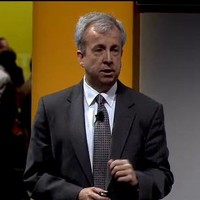 "The Techstrong Group team enables us to continuously exchange ideas with DevOps leaders, influencers and practitioners – a vital service given the fast-changing world of DevOps."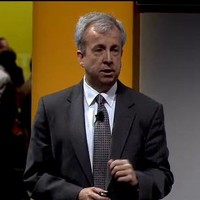 "The Techstrong Group team enables us to continuously exchange ideas with DevOps leaders, influencers and practitioners – a vital service given the fast-changing world of DevOps."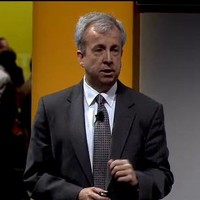 "Techstrong Group has provided a great collaboration platform reaching from lurkers to experts on various enterprise development topics including DevOps, security, continuous delivery, containers and continuous improvement. Together, we have been able to participate in and drive the birth of a new category of development management tools – Value Stream Management."