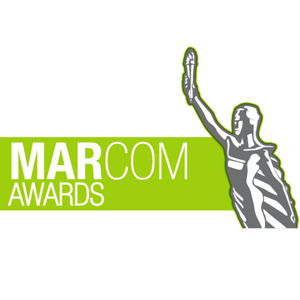 Techstrong TV is a two-time Gold Winner in the 2021 MarCom Awards. Techstrong Research wins platinum for its "The Role of Testing in a DevOps Environment" report, and Techstrong Group is a Platinum Winner in the writing/web content category.
Boca Raton, FL, March 23, 2022 — Techstrong Group, the power source for people and technology, is a four-time award recipient in the 2021 MarCom Awards international competition. Techstrong TV is the 2021 MarCom Gold Winner in the streaming video category and in the television (broadcast and cable) program category. Techstrong Research is the 2021 MarCom Platinum Winner in the eBook category for its "The Role of Testing in a DevOps Environment" report. Techstrong Group is the 2021 MarCom Platinum Winner in the writing (web content) category.
MarCom Awards recognizes outstanding achievement by creative professionals involved in the concept, direction, design and production of marketing and communication materials and programs. There were over 6,000 entries from throughout the United States, Canada and 39 other countries.
"These awards are a testament to our ongoing commitment to educate, inform and empower the tech community by delivering high-quality content to our audience," said Alan Shimel, CEO at Techstrong. "We are proud to be recognized for all the engaging content that our Techstrong team creates and produces on a daily basis."
MarCom Awards is administered and judged by the Association of Marketing and Communication Professionals. Judges are industry professionals who look for companies and individuals whose talent exceeds a high standard of excellence and whose work serves as a benchmark for the industry.
MarCom's Platinum Award is presented to those entries judged to be among the most outstanding entries in the competition. Platinum Winners are recognized for their excellence in terms of quality, creativity and resourcefulness. About 17% won this award.
The Gold Award is presented to those entries judged to exceed the high standards of the industry norm. Approximately 24% were Gold Winners. Honorable Mention certificates are granted to those entries that meet the expectations of the judges. Approximately 10% were Honorable Mention winners.
Winners were selected from over 300 categories in print, web, video and strategic communications. A list of Platinum and Gold Winners can be found on the MarCon Awards website at www.marcomawards.com/winners.
About MarCom Awards
MarCom is one of the oldest, largest, and most-respected creative competitions in the world. Winning a MarCom Award is highly sought-after, peer recognition from the creative industry. MarCom winners range from huge international creative agencies and Fortune 500 companies to individual creative professionals.
About Techstrong Group
Techstrong Group is the power source for people and technology. Techstrong accelerates understanding of technologies that drive business. With a broad set of IT-related communities and offerings, Techstrong is the only media company serving the needs of IT leaders and practitioners with news, research, analysis, events, education, certifications and professional development. Our focus is digital transformation, DevOps, cybersecurity, cloud and cloud-native. Techstrong Group business units include: Techstrong Media, Techstrong Research and Techstrong Live!. For technology providers, Techstrong business units offer many ways to reach IT professionals and tell their story.
Techstrong Group is based in Boca Raton, Florida. For more information, visit us on the web and follow us on Twitter, LinkedIn, Facebook, Instagram.
Contact
Rose Watson
Promotional Marketing Manager
Techstrong Group
[email protected]