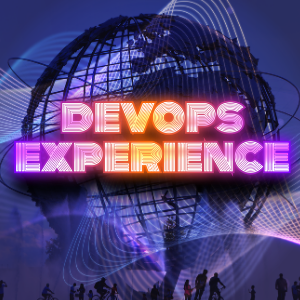 DevOps Experience 2020 features stories and insights highlighting the real heroes behind DevOps implementations and transformations, with presentations from luminaries in the DevOps world from organizations including Microsoft, Comcast, Deloitte, Red Hat, Citrix, NatWest, Sysdig and GitLab
BOCA RATON, Fla. — MediaOps, the place to tell your story in the most powerful way, announces the third annual DevOps Experience Virtual Conference, taking place Oct. 22 starting at 10 a.m. EDT. The theme this year is "The builders shall inherit the world," and will showcase how developers, DevOps, SREs and other members of digital transformation teams are true heroes in today's unusual times.
The event features an exciting day of keynotes, Q&As, "fireside" chats and interactive sessions from DevOps trailblazers and practitioners. Additionally, a full exhibit hall, chats, cocktail party, treasure hunt with giveaways and other activities are on tap.
"This immersive virtual experience is designed to stimulate deep thinking and discussion on a wide range of DevOps topics," said MediaOps CEO Alan Shimel. "We bring together leading DevOps practitioners with the hope that audiences will connect to their impactful stories and insights to push the boundaries of where the DevOps industry is heading."
"I'm excited to be speaking at DevOps Experience 2020 and talk about how to lead a successful DevOps transformation," said Abel Wang, principal cloud advocate and DevOps lead at Microsoft.
"DevOps Experience 2020: The Builders Shall Inherit the Earth" spotlights the DevOps practitioners, who are the real heroes behind successful DevOps implementation and digital transformation. The event showcases the "bottom-up" adoption model, with practitioners setting the strategy and laying the foundation for continuous improvement by choosing the best tools, process and policies for the job as well as bringing teams together for optimal performance. 
The free, interactive virtual conference puts DevOps experts and gurus at the forefront of the discussion to share their knowledge and skills to the community. Attendees will get an intimate look at how organizations such as Microsoft, Comcast, Red Hat and others are embracing DevOps to advance their business while improving user experience. Attendees are encouraged to engage and interact with fellow attendees and speakers to gain additional insights during the daylong event.
DevOps Experience 2020 Virtual Summit features an exceptional lineup of industry leaders including:
Kohsuke Kawaguchi, Co-CEO and founder of Launchable (keynote speaker)

Akash Tayal, U.S. cloud strategy and operating model leader at Deloitte Consulting LLP. at Deloitte Consulting (joint keynote speaker)

Bob Vuong, principal at Deloitte Consulting LLP in Deloitte's Cloud Offering (joint keynote speaker)

Charity Majors, CTO at Honeycomb.io (keynote speaker)

Loris Degioanni, CTO and founder at Sysdig (keynote speaker)

Abel Wang, principal cloud advocate and DevOps lead at Microsoft

Michael Scott Winslow, senior director, software development & engineering at Comcast

Orit Golowinski, senior product manager of progressive delivery at GitLab

Pankaj Gupta, senior director product marketing at Citrix

Rayvn Manuel, senior application developer/architect and lead DevOps engineer at the National Museum of African American History and Culture

Siddharth Pareek, VP of consulting at NatWest

Steve Boone, head of product management at HCL Software 

Tiffany Jachja, technical evangelist at Harness

Bob Reselman, analyst at Accelerated Strategies Group

Tracy Ragan, creator and CEO at DeployHub
The virtual environment features auditoriums with six different tracks where attendees can watch the sessions by industry experts and an exhibit hall lined with booths showcasing the latest solutions from leading DevOps companies. In the exhibit hall, attendees can download resources and interact with partner sponsors including Prisma Cloud, D2IQ, GitLab, Red Hat, Sysdig, InfluxData, WhiteSource, CloudBees, DevOps Institute and more.
Breakout sessions are organized into six different tracks:
CI/CD:

Learn how to keep the factory running by setting up your CI/CD pipeline to automate software delivery.

GitOps:

Find out the key principles and benefits of GitOps and best practices for continuous deployment and progressive security.

Humans in the DevOps World:

DevOps is about more than just technology. Understand the important role that humans play in your organization's DevOps journey.

Observability:

Insights demand much more than collecting and analyzing. Observability can help developers uncover issues that impede performance and derail customer experience.

SRE:

What is SRE? Who are SREs? How do we get it? Where do we start? This track will explore the best practices and patterns associated with Site Reliability Engineering.

Tools:

Discover and learn the latest DevOps tools and services that IT teams are using to accelerate delivery, improve quality and get faster feedback.
Attendees can participate in a scavenger hunt throughout the virtual environment for a chance to win Amazon gift cards. Participants earn points by visiting booths, watching sessions, downloading resources, networking with speakers in the chat area and finding objects hidden in the environment.
Registered attendees will also receive a link to access the virtual environment on-demand for up to 90 days after the live event.
To see the full agenda and to register, please visit DevOps Experience 2020 Virtual Summit.
ABOUT MEDIAOPS
MediaOps, the place to tell your story in the most powerful way, is an omniversal media company covering IT industries and practices that are reshaping the world of technology, including DevOps, Cloud-Native, Cybersecurity and Digital Transformation. Through a convergence of new media distribution platforms, MediaOps delivers the experiential stories IT professionals need to gain fresh insights and learn new skills. For marketing partners, MediaOps delivers unparalleled access to inform and engage with a highly involved IT community for thought leadership, demand generation and specialized campaigns. MediaOps is not only the most trusted name in technology media, but the most loved as well.
###
Rebecca Auguste
(561) 430-3347